Chilled Wine Cellars
As we all know, wine cellar climate control systems are an extremely important part of any wine cellar design, especially keeping a constant and stable temperature.
We will be glad to be of assistance in finding the perfect climate control solution for your wine cellar to make sure optimal storage conditions are met. The optimal temperature for wine storage is between 10° and 16° C large fluctuations in temperature between day and night and between summer and winter will damage your wine.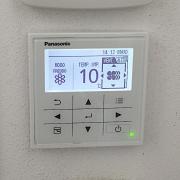 The use of modern Low-Temperature air conditioning technology guarantees the necessary constancy for the professional storage of wine. The air conditioning units are relatively easy to install and can be integrated into the design and spatial layout of a wine cellar.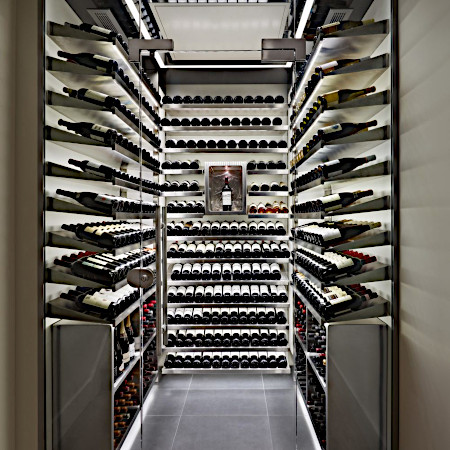 There are several types of systems available, their use depends on the conditions of the cellar.

Monoblock units are single units installed in a wall. Low-Temperature Split type units have the unit for cooling inside the room to be cooled whilst the condenser/compressor remains outside. Our recommended type of Low-Temperature cooling is the Panasonic PAC-I inverter split system, the Panasonic range come with a 5 year warranty, the units can be Wall Mounted, Ceiling Mounted or Ducted.
The units provide continuous cooling even when outside temperatures are between -15degC and +46degC. They also boast an exceptional energy performance (SEER A++) using R32 refrigerant and inverter technology reducing operating cost by 20%.